My Mission
Hi! I'm Grace, your Dating Coach. My mission is simple: to help you fall in love with dating.
Why? Because dating is the key to everything else. When you fall in love dating, you fall in love with your life.

When you love your life, great things happen.
Listen, to be single is to be unattached, not unchosen. To be unattached is to be FREE.
In other words, you can do whatever you want.
But if you're not doing anything, you're missing the point. You aren't fully flexing all that you have.
So let's celebrate. You're SINGLE! Let's use this amazing opportunity to explore relationships, learn about yourself and open your eyes to what's really important.
Fall in love with the process and love will find you.
This isn't a "journey," it's the ride of your life.
Let's get started.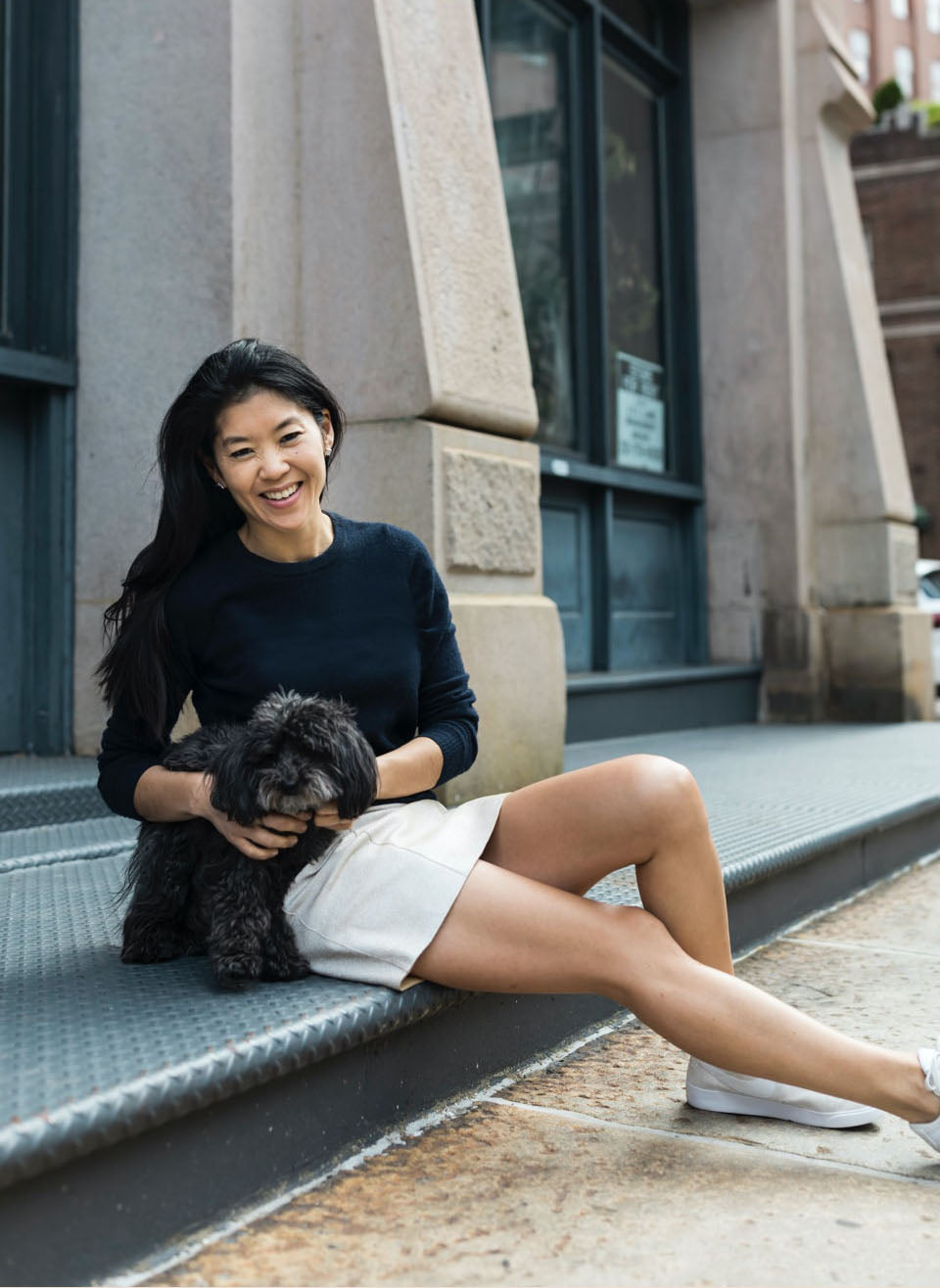 How it Works
Date coaching isn't just for people with "confidence issues." I mean, look around. There are millions of people on dating apps, half the married folks divorce - it isn't that easy to find love, okay? And yet, so very few people actually ask for professional help.
I'm the professional help.
We'll start with a question: what's going on? And from there we will explore.
We're gonna talk about your feelings. We're gonna rewrite your profile. I'll teach you how to swipe, match, "read" profiles, text and get on a date.
And as you go on these dates, we will work together to see exactly what's happening and how we can turn it around.
After working together, you may find the love of your life. You may not. That's not something we can control.
What I can guarantee, is that after working together, you will feel in control of your dating life. Sure, sometimes it'll still be hard, but it won't be miserable. You'll know how to get out of your rut.
And you'll be closer to finding that great connection than ever before.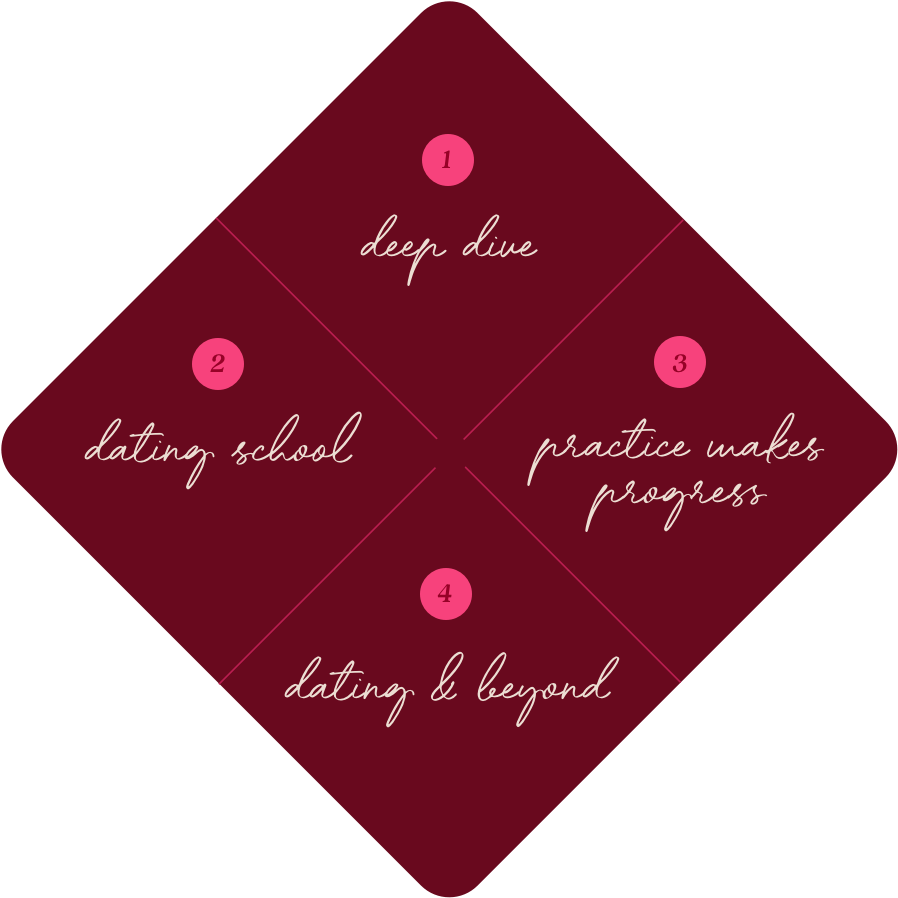 Amanda, 28
"I have truly enjoyed working with Grace! She is so understanding and perceptive of her clients' feelings. She really tailors her approach according to their individual needs and always has their best interest at heart. I'm super grateful for all of her help and encouragement!"
Andrew, 40
"My experience was really good working with A Good First Date.  They get to know you, put your best foot forward with writing a stellar profile, and more importantly get out there meeting people! Being held accountable was particularly helpful for me.  The problem went from too few dates to screening all the possible dates! Until I met someone I am still seeing. Thanks again!"
Maya, 28
"Grace helped me feel comfortable dating again after being in a long term relationship. Simple things like picking out profile photos and writing a bio were made easy thanks to her help. She also helped me look for key details on profiles to weed out people through swiping sessions, making it easier for when I was swiping on my own."
Sarah, 27
"Grace helped me navigate the complicated world of online dating - from deciphering guy's profiles, opening lines to bypassing boring conversations so that I could really learn about him before going on a date. If you are tired of swiping and want to narrow your pool work with Grace. She will give you a secret decoder to make the process more efficient. Just a few weeks after working with Grace, after talking to many guys and going on a handful of dates, I met the guy for me. I'm so grateful for her advice and expertise."
Dorothy, 67
"Grace Lee is a brilliant entrepreneur, a creative thinker and a consummate, diligent professional. From the moment I met her, I realized how gifted she is and endeavored to introduce her to my clients and friends. Once in her magnetic orbit, one wants more of her guidance and considered suggestions. As anticipated, many of my introductions have become Grace's clients, as have I.
Grace's decade of experience on matchmaking and dating platforms gives her the ability to assess my experiences wisely and guide my responses smartly without the overlay of taking it too personally, which would otherwise be my downfall. She is generous with her time and always kind in her approach - while still able to be blunt with me when I get whiny or fed up with the process.
Finally, there is trust - trust that my personal details are treated confidentially and trust that once Grace picks up the ball, she doesn't drop it or neglect it till it gets to the finish line.
I'm a fan, big fan."
Chong, 35
"Before contacting AGFD, I had deleted dating apps for a period of time. In fact, I had turned off my feelings towards dating long before I deleted these apps. I was suffering from a sort of dating fatigue, but the kind where I wasn't really going on very many dates - haha. When I decided to come back from my very necessary digital-dating detox, I knew if and when I came back, I needed to make changes and start using dating apps in a more healthy way.
When I first contacted AGFD, dating coaches were never on my radar. Maybe I was too proud to think I needed help, but I was also hesitant about letting strangers into my dating life. During the free consultation all those hesitations melted away. We dove right into my dating history, or lack thereof, and the conversation flowed so easily. It was like talking to trusted friends, except they brought 10 times more insight and experience. I knew right away I had two expert allies behind me and I walked away empowered to date again!
Four months after that initial meeting, I have been going on more dates and with partners that I am excited to meet! I am in awe of the transformation that has happened in front of my eyes. No longer am I lamenting why I am not going on more dates. Now I face different challenges like being authentic on dates, how to set boundaries, not measuring myself to others or overcompensating, identifying traits and values that are important to me, and how to communicate respectfully if a date is not going well (i.e. not ghosting). It's a work in progress and for the first time in a very long time, I am excited to be on this journey and am hopeful, confident that I will meet that special someone. The best part of this is that as I write this, I can see Grace grinning from cheek to cheek of the progress we made together! :D
Thank you for keeping me accountable, allowing me to see myself - both faults and strengths, and basically being the coaches I didn't know I needed."
Lawrence, 55
"Before meeting Grace, I lacked the patience and understanding of online dating. Grace helped to inspire me and gave me the confidence needed to embrace the dating scene. She is caring and professional and I would not be in the place I am in without Grace. Thank you, Grace!!"
Tricia, 46
"As a divorced single mom out of the dating game for a few years, I was really nervous about getting back online. Grace guided me through the process. Everything from writing the profile, helping me pick which pictures to use and most of all, teaching me the best ways to screen and get on a date. She was super responsive, always available by text or a call. When things got rough, she encouraged me. I felt so much better going through this knowing that Grace had my back."